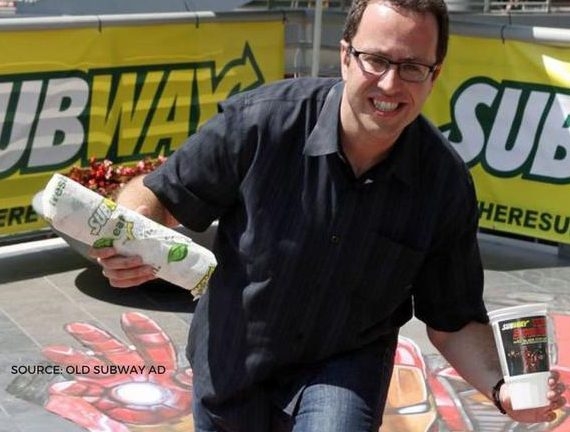 The ex-Subway huckster was convicted of child pornography charges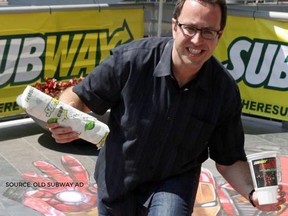 Article content
Former Subway pitchman Jared Fogle is admitting he "royally screwed up" and feels deep remorse over his twisted child pornography predilections.
Article content
The New York Post obtained a letter written by the jailbird dated Nov. 7, 2021 outlining his prison trials and tribulations.
"I really royally screwed up to wind up where I am," the father-of-two wrote in the hand-written letter. "I was selfish and entitled."
Fogle is now six years into a 15-year jolt in a federal prison. He pleaded guilty in 2015 to child pornography charges and paying for sex with an underage girl after travelling from Indiana to New York.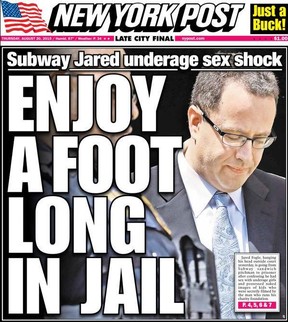 In addition, cops say the 44-year-old had 400 videos of child pornography in his possession. He is caged at Federal Correctional Institution (F.C.I.) in Englewood, Colo.
But don't worry too much about The Shawshank Redemption quoting pervert.
"Something like, 'You can either get busy living or get busy dying' when you are sent to prison. I've done everything I can to get busy living and make the most of this unwanted experience," Fogle wrote.
Article content
Despite his sorta mea culpa, former Assistant U.S. Attorney Steven DeBrota, who sent the hoagie huckster to prison, told the Post that Fogle's "unwanted experience" was not caused by "a single mistake or bad decision — (it was) the result of a long-standing and persistent pattern of criminal behaviour."
DeBrota said: "The case will always be about (Fogle's) victims, not his prior successes in life, his latest characterization of his actions or his present situation."
In the letter, Fogle says he let down his children and ex-wife, who kicked him to the curb after the sex charges.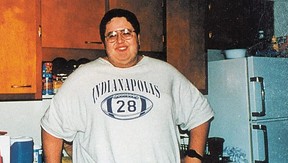 Fogle rose to the apex of pitchdom in 1999 when he claimed he cut his daily calorie intake from an artery-clogging 10,000 a day to 2,000. For him, lunch was the Subway six-inch turkey sub, a bag of chips and a Diet Coke. Dinner was a foot-long vegetable sub and another Diet Coke.
In prison, he avoids junk food and watches football in addition to reading books and The New York Times.
"All I can do is learn from my mistakes to be a better man when I get released in a few years," he said.
The earliest he can walk is March 24, 2029 and he will have to register as a sex offender.
@HunterTOSun