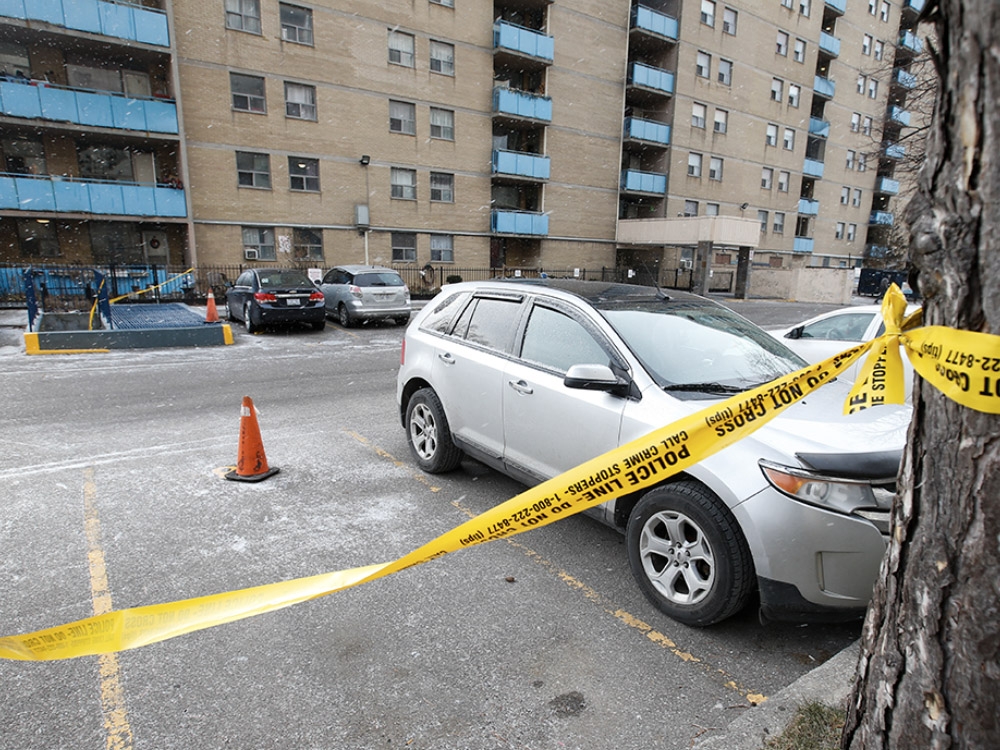 Article content
Yellow police tape fluttered in the frigid wind in North York but revealed no clues as to Wednesday night's gun violence.
Article content
A young man was hospitalized after being shot multiple times outside a highrise at 2900 Jane St., just south of Finch Ave. W. around 10:30 p.m.
A man entering that building just after noon Thursday pointed to a washed-down area near the front walkway.
Large blood droplets could still be seen in the circular driveway and beside pillars at the entranceway's overhang.
"The young man, he was right there. I don't know how he survived," said the man, who did not want his name used.
"There were a lot of shots," the man said as he hustled inside to avoid the cold.
The man said he heard the shots and looked out his apartment window and saw the man. He believed the victim somehow made it further into the parking lot.
Toronto Police Const. Jennifer Sidhu confirmed the victim was "shot multiple times," as were vehicles in the parking lot.
Article content
"When police arrived to secure the scene, they commenced life-saving measures," Sidhu said.
The guns-and-gangs unit in the area is investigating.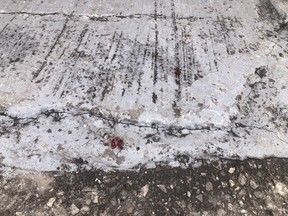 The neighbourhood is known for deadly violence, including an early morning shooting on Oct. 23, 2021, that claimed the life of Kamal Daley, 26, outside a plaza.
Daley died just a block or two south at Yorkwoods Gate. His death was one of three that occurred that October Saturday, all by the gun.
That month saw 11 people killed across Toronto.
The new year is mirroring that bloodshed. As of Thursday afternoon, there have been five murders and multiple shootings since New Year's Day.
At about 4:30 p.m. Wednesday on Hupfield Trail near Morningside and Sewells Rds. in Scarborough, a man was shot.
The man survived his injuries after what police described as a "home invasion."
A man was apprehended. Police at 42 Division are looking for other suspects related to the shooting.