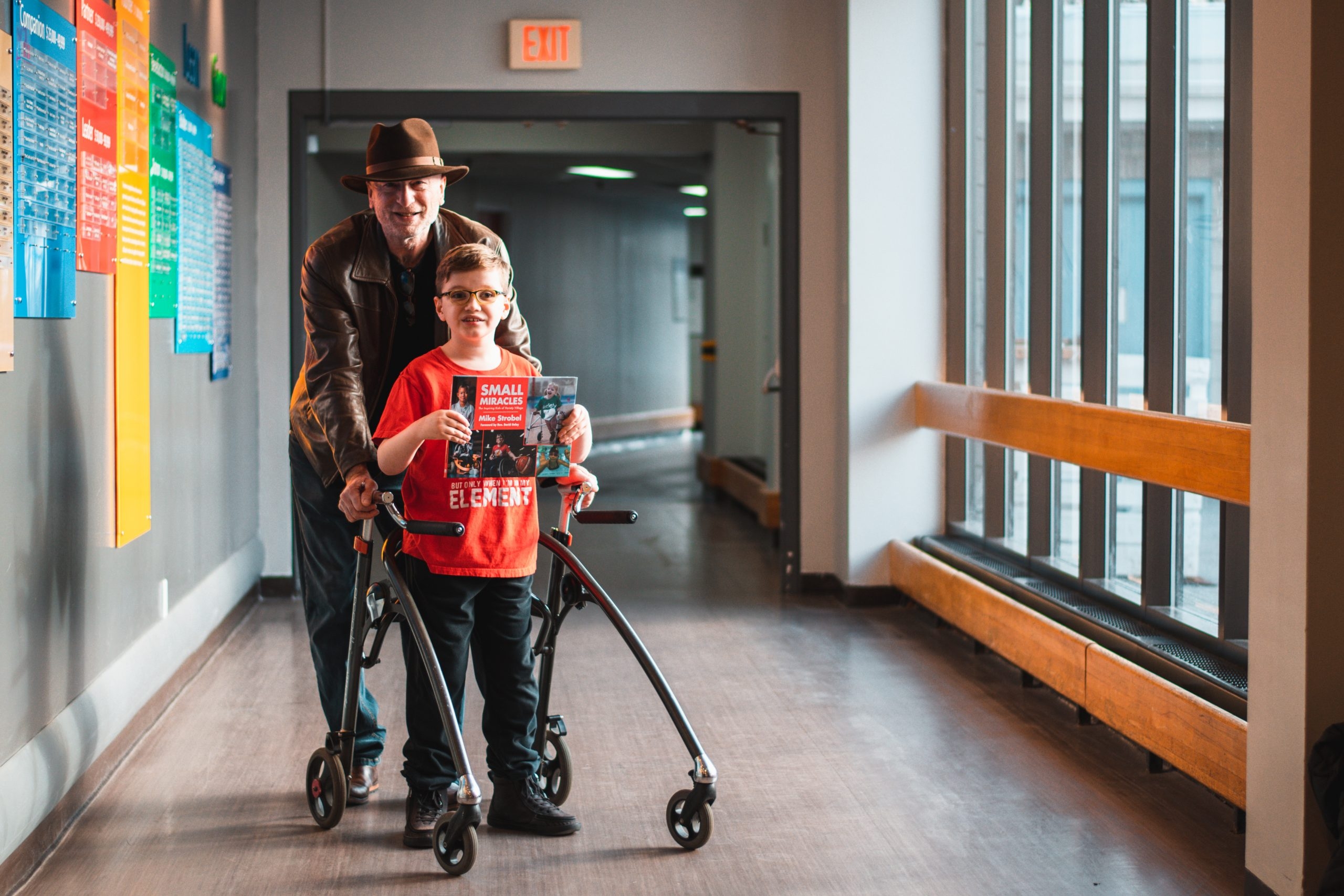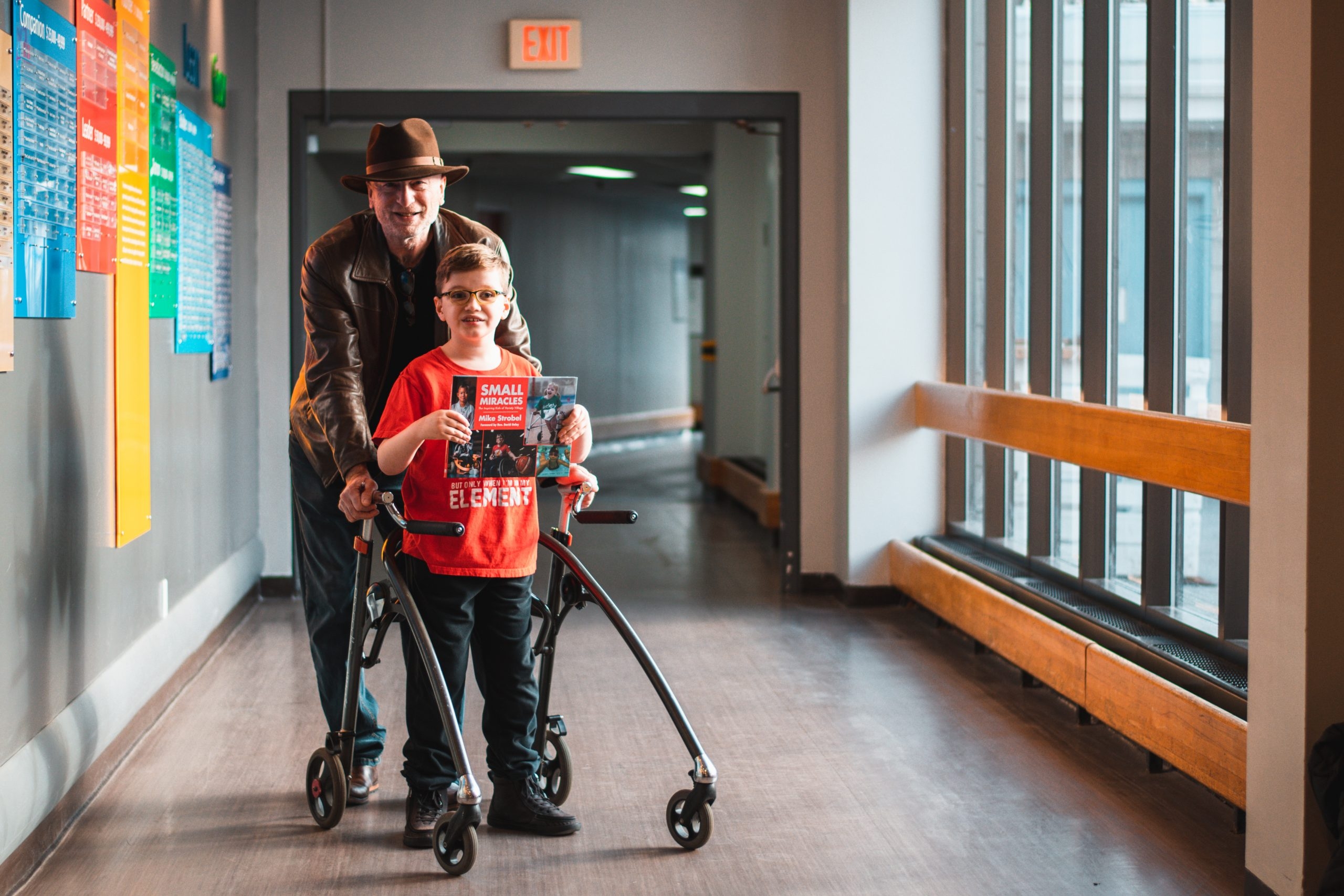 Article content
We did it. I mean, you did it. The Sun Christmas Fund has gone over $100,000 for the first time — and then some. To be exact, $117,124.
Article content
That cheer you hear comes from the kids, and kids grown up, of Variety Village.
"Wow! That's a lot of money!" says Madison "Madi" Ambos, 8, my campaign co-chair. "This is amazing news," she writes, "because it will help me and my friends continue activities like rock climbing, going to summer camp, swimming and Volt hockey.
"Thank you to all the readers for being so generous this Christmas."
Zach Rayment sends his thanks, too. Zach, who just turned 13, and Madi both have cerebral palsy.
Madi had surgery in 2017 and took her first halting steps later that year. Zach had a different operation last spring and is now walking unaided — two or three steps at a go — for the first time in his life.
Both are Variety Village icons — if kids can be icons — and "ambassadors" of that magnificent sports centre in Scarborough tailored to people with disabilities, especially children.
Article content
Donations go straight to the Village, as do proceeds from my new book, SMALL MIRACLES — The Inspiring Kids of Variety Village (to order, see sunchristmasfund.ca or mikestrobel.ca)
The honour roll of donors includes the neighbours of Thelma Smith, of Scarborough, who died Dec. 6 at age 68. They passed the hat in her honour and sent $390 to the Christmas Fund. "Thelma would have appreciated that," says neighbour Jeanette Salmon. "She always gave to charities and was thoughtful to everyone, even bringing something for children on our street at Christmas. She was a good, good person."
Donors also included this paper and its alumni, who put out a SUN50 anniversary supplement and donated the proceeds, $10,800, to the fund. (Advertisers included Bad Boy, Delivery Ink, Goodmans, Graphic Transportation, Irving, Kruger, McDonald's, Port Hawkesbury Paper, Veritiv and Sun Chemical.)
Article content
THE HONOUR ROLL
Here are the latest, and final, donors to the 2021 Christmas Fund:
Elizabeth Shelton, Toronto, $100
John G. Mitchell, Etobicoke, $30
Ronald & Sharon Wilkins, Etobicoke, $150
Angela Wall, Toronto, $100
Nirmala Maharaj-Loquan, Waterloo, $50
Anonymous, $100
Gary Robert McAulay, Scarborough, $100
Emily Schmidt, Toronto, $250
Sandra Orr, Toronto, $150
Robert Willson, Toronto, $100
Andrew Barber, Mississauga, $35
Joyce Kwok, Toronto, $100
Suzanne Cuff, Ottawa, $500
Janet Flude, Toronto, $100
Inge Christie, Toronto, $500
Renee Ruiter-Kohn, Toronto, $300
Jennifer Scott, Grimsby, $250
Lynne Matthews, Scarborough, $50
Deborah Back, Scarborough, in memory of Gord & Emily Back, $119
Adele Matthews, Scarborough, $30
Elizabeth Forsey, Toronto, $1,000
Barry Gass, Toronto, $200
Dana J. Frisch Medicine Prof. Corp., Toronto, $500
Louis Hambrock, Toronto, $1,000
Cathy Collins, Toronto, $200
Anonymous, $100
Salvatore Borg, Toronto, $1,000
Chris Chatlani, Oakville, in honour of Kathleen McHardy, $50
Eric Robineau, St. Catharines, $100
Deborah Walker, Ajax, $250
Robert & Donna Ford, Brampton, $50
Carol Jones, Scarborough, $50
Fraser McTavish, Markham, $50
Gerard M. Sheerin, Scarborough, $100
Allan M. Matthews, Ajax, $20
Vittoria White, Richmond Hill, $30
Julia Gillis, Lindsay, $100
Anonymous, $200
George Ben, Scarborough, $50
James Ballantine, Toronto, $100
Carol Gharzouzi , Cobourg, $100
Chris Helyar, Toronto, $500
Michael Higgs, Brampton, $1,000
Eric Smith, Burlington, $100
Dianne Jackson-Donato, Scarborough, $15
Akcessia Consulting/May Katorji, Toronto, $50
James & Elizabeth Muir, Toronto, $100
Sharon Hasbury, Oakville, $25
Fiera Capital/ Erin Meagher, Toronto, $500
Latest Small Miracles book sales, $3,200
Grand total: $117,124