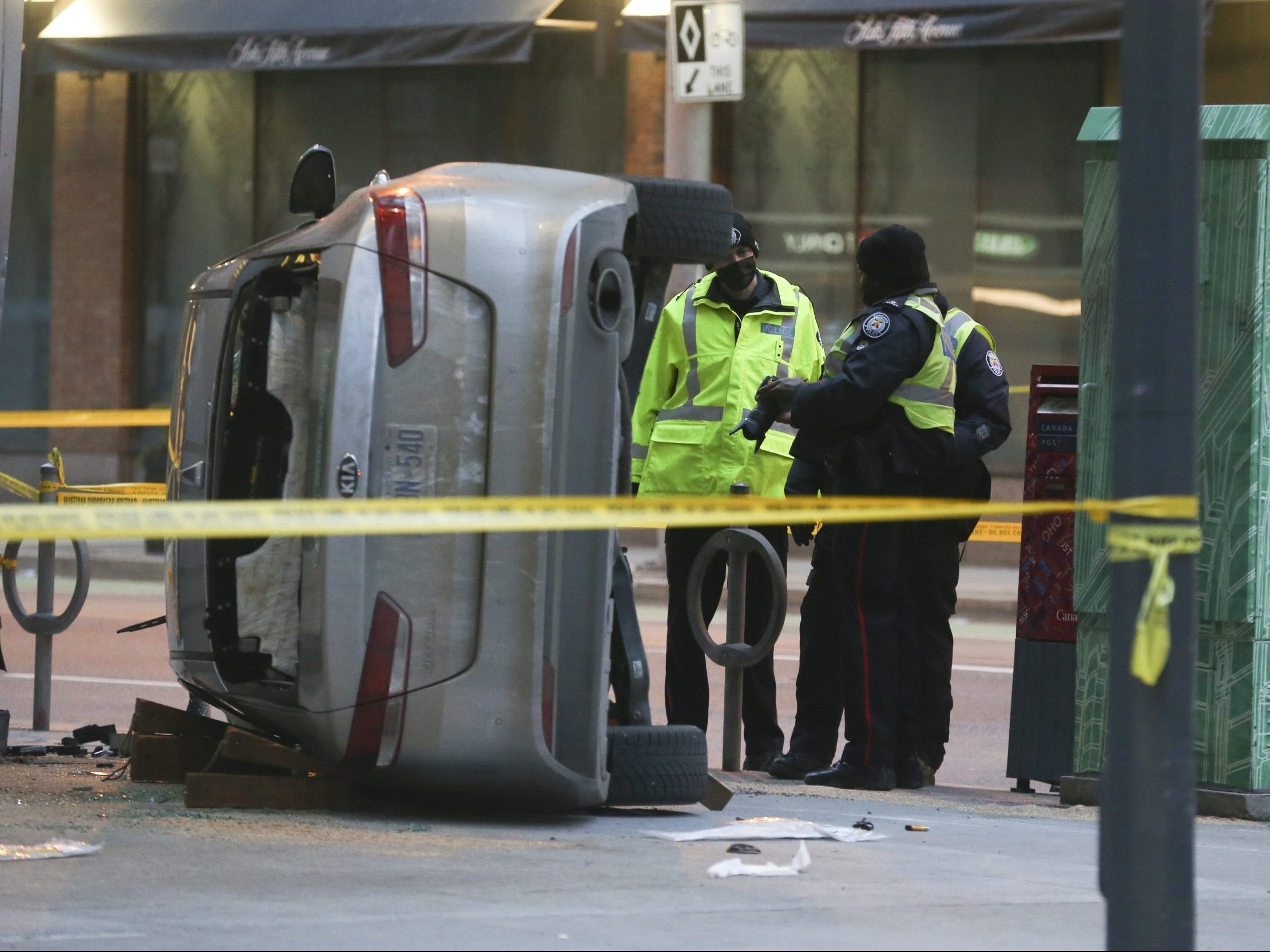 Two of those who were injured are in life-threatening condition
Article content
Cops investigating a serious collision in Toronto's downtown core that sent eight people to hospital on Boxing Day are seeking video footage from drivers and area businesses.
Toronto Police say that just after 2 p.m. on Sunday, a 32-year-old man driving a white Hyundai in the middle lane on Richmond St. turned left "across the path" of a silver Kia at Yonge St.
The collision caused the Kia, being driven by a 22-year-old man, to roll on its side and strike multiple pedestrians. Two of the pedestrians — reportedly brothers — are in life-threatening condition, police said Monday.
Traffic Services officers continue to investigate.
Article content
Anyone with information is asked to call police at 416-808-1900 or Crime Stoppers anonymously at 416-222-TIPS (8477.