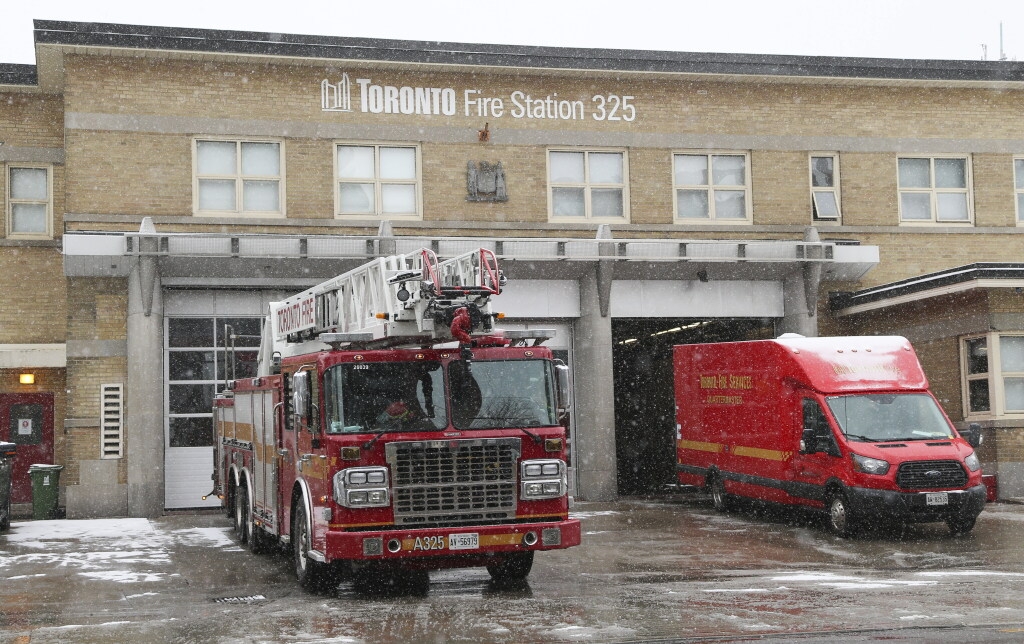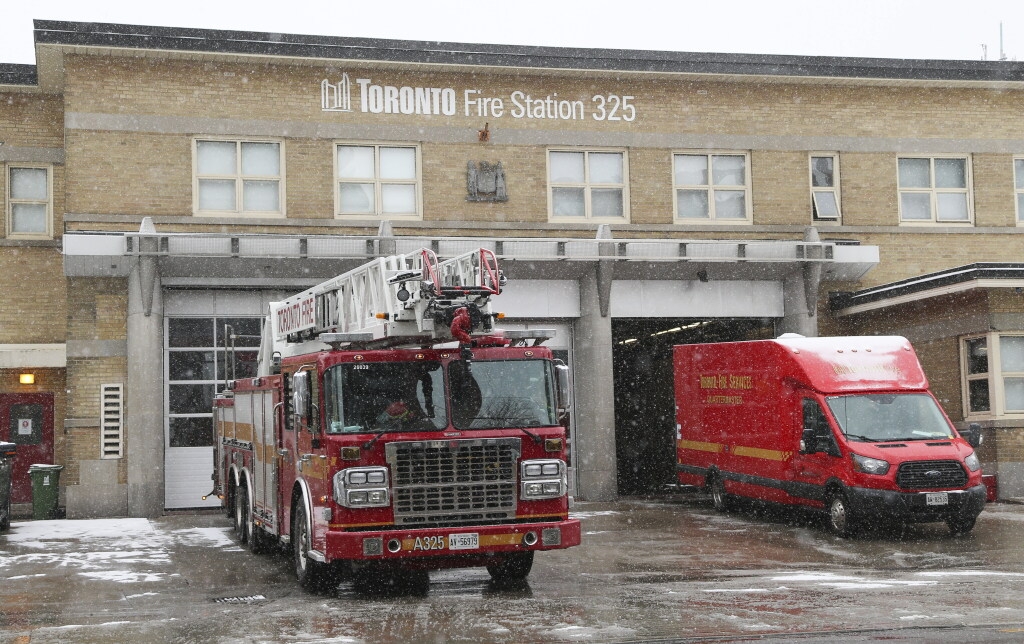 Article content
With so many firefighters testing positive for COVID, already short-staffed Toronto Fire Services is set to use captains and new hires to fill in for missing bodies on fire trucks, the Toronto Sun has learned.
Article content
"Staffing is being managed primarily by using internal resources, maximizing overtime as needed," Toronto Fire spokesperson Beth Waldman said.
While memos to staff show a need for 71 callbacks, Toronto Fire says things are in hand.
However, it is unusual to utilize captains and probationary firefighters with 13 months experience this way — making up for a shortage of crew members by having captains work overtime shifts under the command of another captain and putting more than one probationary firefighter on a truck.
But these are not normal times.
With Ontario reporting a record-high 5,790 new COVID-19 cases, it's all hands on deck — excluding firefighters who have been suspended for refusing to comply with the vaccine mandate and face termination Jan. 2.
Article content
"For some specific roles, there have been callbacks to mitigate potential absenteeism due to the spread of the COVID-19 and its variants. This may continue as the situation progresses," said Waldman. "All responding Toronto Fire Service firefighters have been trained and certified to the National Fire Protection Association's Professional Qualifications, the highest in the industry, to uphold the excellent standards of Toronto Fire."
The city has not commented on whether 25 fire trucks have been parked as a result of staffing issues.
But the Toronto Professional Fire Fighters Association (TPFFA) said in a memo that "operations captains are now eligible to apply for "time-and-a-half backfill positions and "probationary Fire Fighters with a star date of Nov. 2, 2020 (are) now eligible to apply."
Despite "fully" vaccinated firefighters contracting COVID, the estimated 100 staff facing firing remain on the sidelines while some hospital staff are being asked to work through COVID symptoms. But the city says Toronto's firefighting protection is safe.
"Toronto Fire continues to maintain its services and monitor its performance on a daily basis, providing effective fire protection coverage across our city," said Waldman.