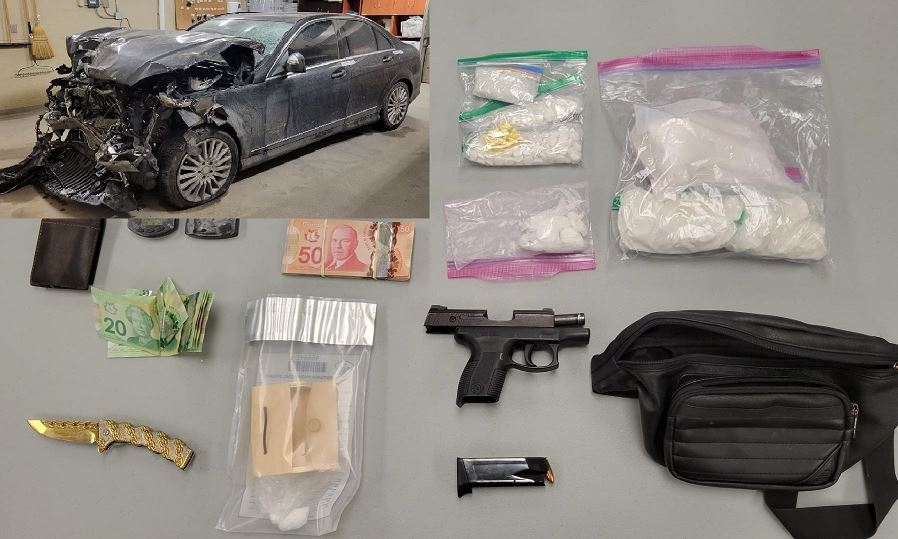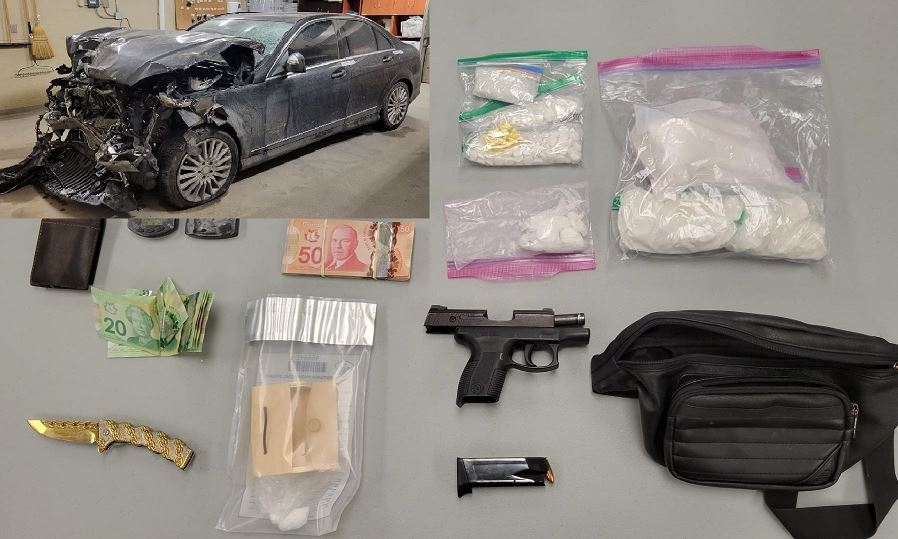 Article content
What began as a collision investigation ended with 17 criminal code charges laid against an Ajax man, including drug trafficking, illegal weapon possession and impaired driving.
Article content
Just before 6 a.m. on Wednesday, Dec. 29, emergency crews were called to the area of Mayfield Rd. and Humber Station Rd. in Caledon for a three-vehicle collision.
While all three cars were severely damaged, the occupants sustained only minor damage.
The driver of one car, 26-year-old Michael Swalm of Ajax, was suspected to have been impaired by OPP members.
During the course of the investigation and after obtaining a search warrant, police located drugs, cash, a knife and a loaded handgun.
In all, 17 charged were laid against Swalm, who was held in custody until a bail hearing in Orangeville court on Thursday.
bpassifiume@postmedia.com
On Twitter: @bryanpassifiume