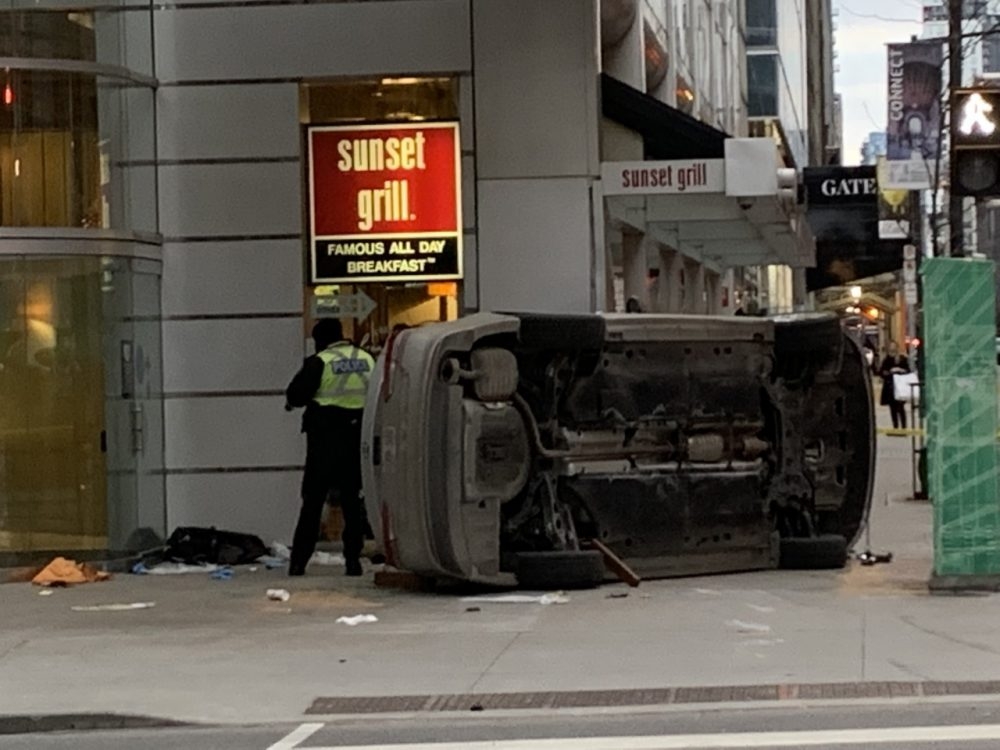 One car flipped onto crowd standing on sidewalk at Yonge & Richmond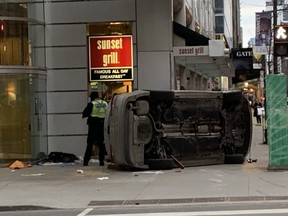 Article content
Toronto police are investigating two-car crash that injured seven pedestrians in the middle of the downtown shopping district.
Police were called at 2 p.m. Sunday to Yonge and Richmond for a two-vehicle crash where one car ended up on its side, toppling into a group of pedestrians near the Sunset Grill on the southwest corner of the intersection.
"One car was pushed off the roadway and struck a number of pedestrians," said Const. David Hopkinson.
Four pedestrians, including two children, were taken to hospital — one adult and one child were critically injured and rushed to local trauma centres via emergency run.
Toronto Police Sgt. Tony Macias told CP24 that the scope of the injuries are still being assessed.
Article content
"Both vehicles were travelling westbound, one of the vehicles entered into the lane of the other vehicle," he told the TV news outlet.
Toronto fire crews had to extricate one of the vehicle's occupants.
Hopkinson said because it was Boxing Day, the streets were busy with pedestrians.
The intersection remains closed as TPS traffic investigators conduct their probe.
More to come . . .