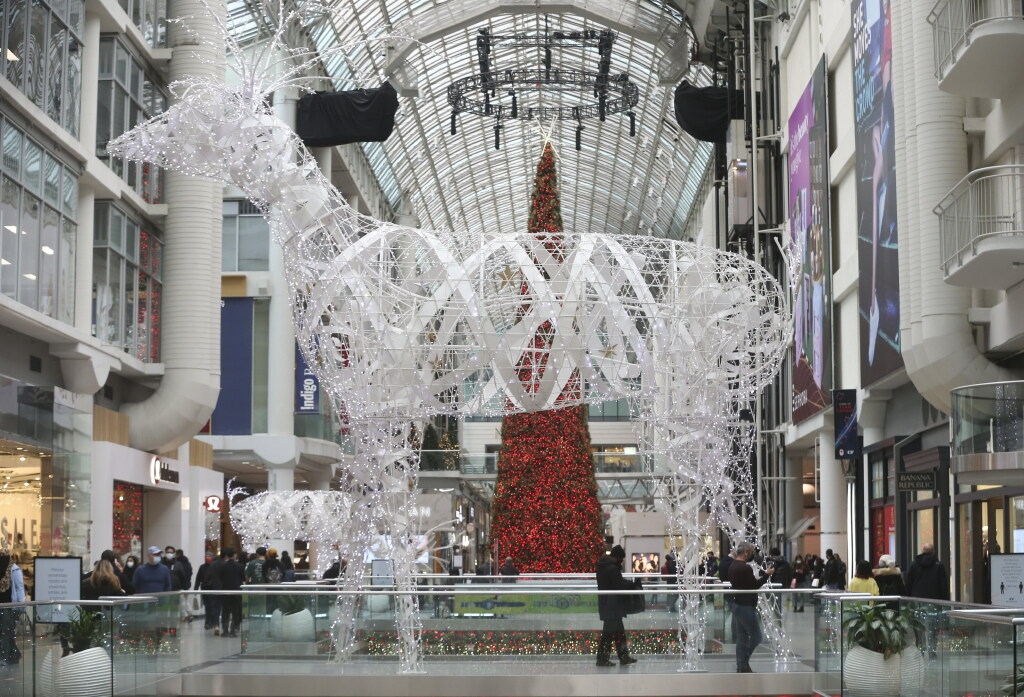 Omicron fears appear to be keeping many people from the Eaton Centre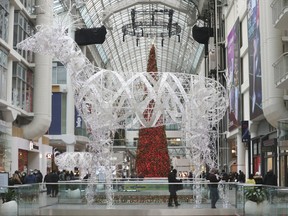 Article content
Some shoppers were amazed the iconic Toronto Eaton Centre was so empty two days before Christmas.
"Much easier. I've actually never seen the Eaton Centre this empty. Especially two days before Christmas," said Paul Hurley. "We knew what were we're getting. We just wanted to get sort of in and out."
Paul Hurley and Ritu Chawla arrived for shopping at 11:30 a.m. fearing the mall would be a nightmare, but they were done by about 12:30 p.m.
"We prefer earlier in the day to avoid the masses basically," Hurley said.
Chawla said they planned their trip to be as efficient as possible because of the rapidly expanding Omicron variant dominating new case numbers.
"That's why we are scared. Because the numbers are going up," she said. "We are still scared and we are just going home."
Article content
Both of them said they have received two vaccine shots but realize the importance of getting a booster.
"So that's what we are in the process of doing," Chawla said.
Pardis Zaker and her friend John expected to be pushing through the usual crowds of people.
"To be honest, I thought it would be busier in the mall. It's not so bad," she said, as they left with a bag each, their Christmas shopping just about done.
"We are vaccinated," Zaker said. "We are not so scared."
"People are scared to come to the mall," John said. "Myself, I am a last-minute kind of guy. I do everything last minute. It's normal for me."
What is not normal is the scene from this usually packed mall.
The décor is right. The giant four-storey tree is brightly lit with red bulbs. The giant reindeer are glittering.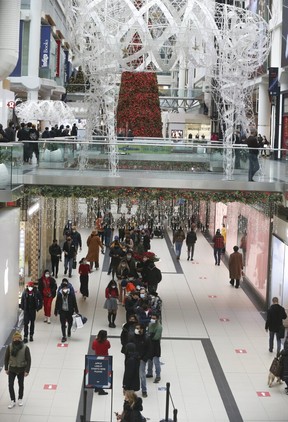 But for a second Christmas in a row, the shopping vibe is completely different due to pandemic.
"I am probably in the biggest rush of anyone here and I found it not bad at all," said Alex Tichinoff, as she left with six bags of newly-purchased gifts for a trip up north.
"I'm not an Amazon shopper," she said. "So when I get a chance to come out and shop, I get it all at once."
Thursday, that was much easier to accomplish.