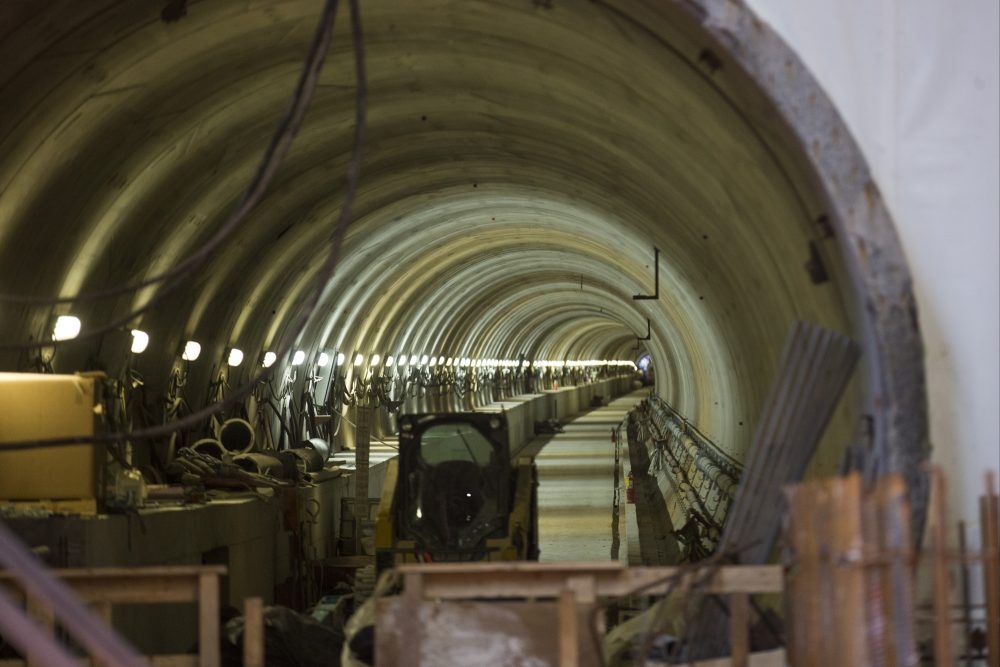 While contractors commit to 'substantial' completion by Sept. 2022, Metrolinx says don't expect to ride until 'several months later'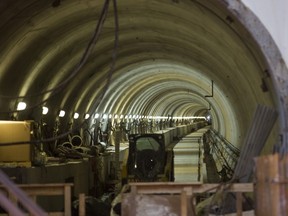 Article content
Those hoping to catch a ride on a long-delayed transit project will most likely be out of luck until some time in 2023.
Article content
An update posted online Wednesday by Metrolinx says a settlement reached with Crosslinx Transit Solutions (CTS) commits the Eglinton LRT construction consortium to "substantially complete" construction of the long-awaited transit line by Sept. 2022 — one year after its most recently announced completion date.
But that doesn't mean we'll necessarily be riding the rails next autumn.
"The in-service date for passenger revenue services may be several months later, and Metrolinx and TTC will continue to track CTS's performance during 2022 to determine when the Eglinton Crosstown Line will open for passengers," read the statement posted on Metrolinx's website.
When shovels first hit dirt on the project in 2011, officials said the service would open to revenue trips in 2020 — a completion date that's been pushed back several times.
Article content
On Wednesday, Metrolinx announced a settlement between them, Infrastructure Ontario and CTS following publicly-acrimonious court battles.
In 2018, CTS filed papers in Ontario Superior Court against Metrolinx and the province for breach of contract, alleging both entities are responsible for delays.
That was followed by a second court action filed last October , accusing both of refusing to declare COVID-19 an emergency and failing to understand the impact the pandemic had on the project.
Containment protocols, absenteeism and supply chain delays have slowed progress of the project, Crosslinx alleges.
At the time, Metrolinx President and CEO Phil Verster said CTS's delays on bringing the project to completion long predated the pandemic, claiming the consortium's lack of productivity was a concern long before the world heard of COVID-19.
"CTS has consistently failed, month after month, for two years, to achieve their production rates," he said last year.
Wednesday's $325-million settlement resolves all claims on the project, and prevents CTS from filing future claims on the contested issues.
On Wednesday, Verster said the pandemic , as well as existing structural defects at the Eglinton Subway Station, are largely responsible for the project's current delays.
Crosslinx is a partnership between ACS-Dragados, Aecon, EllisDon and SNC-Lavalin.
bpassifiume@postmedia.com
On Twitter: @bryanpassifiume